Everything for beading and jewelry making
Everything for beading and jewelry making
Ambassador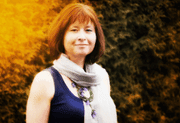 Martina Křížová (Maatja beads)
Beads? That's love for a lifetime. They offer infinite possibilities, combinations, colours. Original jewellery for a ball, to go downtown, for parties as well as weddings. It all depends on your imagination and that's what I enjoy about it the most.
Basic information and frequently asked questions
People have been decorating themselves with various drilled-through cubes and pieces of wood since times immemorial. Although they were far away from "contemporary" beads, it was the vanguard of subsequent production of glass, wooden and other types of beads. Currently, in addition to these basic ones, we also have lightweight plastic beads, pearl imitations, glass pearls or beads from precious stones and minerals available. We can use them to create not only jewellery, such as bracelets, earrings or necklaces, but various decorations or even whole pictures are still trendy. Combination with various wires, threading materials or soutache cords gives rise to fancy jewellery pieces that you can make in the comfort of your own home. You can find inspiration on special landing pages for Everything about making jewellery from minerals, baby accessories, Mala jewellery or layered bracelets. So let's start creating so you can have a beadily nice day!