Everything for crafting with self-hardening clay
Everything for crafting with self-hardening clay
Ambassador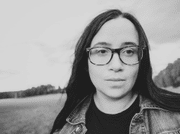 Tamara Koubková (@Tamarchi)
I mainly enjoy the fact that thanks to its characteristics that are so similar to real ceramic clay, you can easily assess whether it makes sense for a child to join an after-school club. Even though I myself have years of experience with classic ceramics, when I need to quickly make some decoration for a photoshoot, this is a definite choice number one for me.
Video: How to create from self-hardening clay
Basic information and frequently asked questions
Ceramics and porcelain are currently in the limelight when it comes to interior design trends. Did you know that you can make beautiful decorations that look like they're from ceramic clay, even in the comfort of your own home? And you don't need an oven for that! A pack of self-hardening clay is enough for you to start crafting. You can easily roll out or model saucers, candleholders or decorative statuettes from it.
In addition, the current esthetics lean to natural colours and organic shapes. You don't have to worry, it won't do any harm if the product doesn't come out completely symmetrical or if there's a fingerprint left somewhere. That's only good!